What is SEO?
SEO stands for search engine optimization which results in your business ranking higher for relevant search results on Google and Bing.  Unless you're a web expert yourself, you might not understand precisely how SEO works and the benefits it can bring to your industrial business. A great SEO plan will be made up of many different components, the main goal being to adhere to the best practices outlined by Google and other search engines, so your company is found when potential clients search for your products or services.
Search Engine Optimization Services
Quality Content & Copywriting: One of the biggest components of a successful SEO program is providing quality content that can set your industrial firm apart from the rest. Our copywriters have a manufacturing background and know the difference between a fiber laser and CO2 laser. In addition, they understand the industrial purchasing process. By developing content that targets your key personas and employs innovative keyword research, we'll help you excel!  Learn more about our content marketing service including video here.
SEO Best Practices & Keyword Research: Staying on the cutting-edge when it comes to SEO is all about performing research around the clock; that way, when Google makes a change to their algorithms, campaigns can be immediately tweaked for the best results. Getting our clients FAQ's on Google's featured snippets is just one example on how we stay updated on the trends. Finding the right industry-specific keywords to include in content is also essential, which is why we get to know your target audience and market, performing keyword research based on frequency and relevance and picking the most valuable ones to achieve high rankings.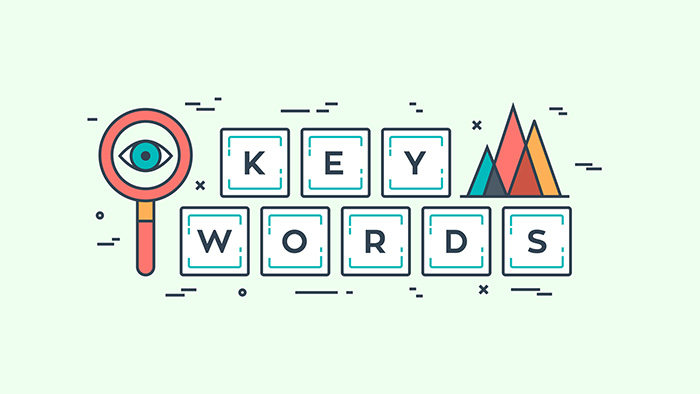 Website Design, Development and Maintenance: Our website designers and developers will recommend changes to your website to improve your SEO results. They are experts in user experience (UX) and conversion rate optimization (CRO) so the website user knows exactly what to do once they land on your website. This converts website traffic to leads and then to new customers.
Online Public Relations and Social Media: Building trust online is important to ensure you have a lasting presence among your audience members. That's why we offer public relations and social media services as part of our SEO package. We can help your industrial company get out its message to key clients, stakeholders, and audience members, generating great returns and boosts in web traffic.
Link-Building: This is an essential part of any successful SEO campaign. By linking to reputable sites, you can greatly enhance your SEO strategy and presence online. Marketing Metrics Corp. is committed to helping you create an authoritative site by taking the time to build links that attract the right attention and drive SEO rankings.
Local Search: Nowadays, local search is an important component because most search engines also include a geographic modifier, tailoring results to your specific location. In most cases, studies have shown that local searches are the ones most likely to result in a lead or purchase of a product or service. That's why we help you optimize your industrial company's local listings to grab the attention of clients in your area.
Image and Video SEO: You can optimize a range of multimedia content, such as images and video, to be relevant in Google and other search engine algorithms. Through the use of unique, keyword laden content that engages viewers, we'll help you solidify your long-term brand recognition.
Mobile SEO: It's no secret that many mobile users search for goods and services directly from their mobile devices, so your SEO tactics need to take this into account. We can enhance your site to ensure that it's accessible across platforms and that your company comes up whenever users in your area are searching for the types of products/services you offer.
Analysis, Reporting, & Marketing Analytics: During the planning phase and throughout the duration of your SEO campaign, we perform in-depth industry analysis, searching for themes, keywords, and phrases relevant to your industry. We also provide monthly search volume analysis data, perform a competitive analysis, and more.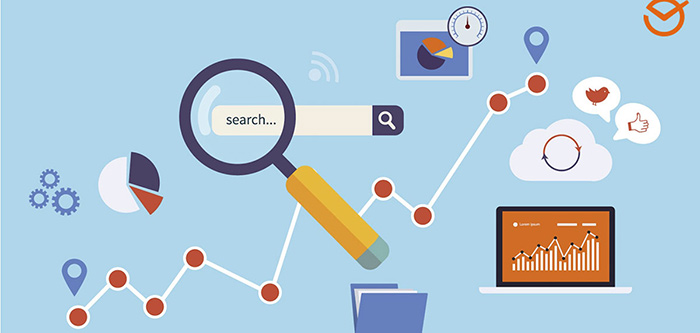 An SEO Process that Generates Leads for Industrial Companies & Manufacturers
Learning about Your Business: We start the SEO process by learning about your business.  That includes your goals, customers and prospects, product or service offerings, company brand, sales and marketing strategy and tactics.
Auditing Your Site: Assessing your website is one of the most important components of developing a strong SEO strategy. That's why before beginning any campaigns, the team from Marketing Metrics Corp. provides a detailed assessment of what's working on your website and what isn't. The audit includes on-page SEO, technical SEO and off-page SEO.  We review a range of things, such as backlinking, keywords, site structure, page speed, titles, metadata, alt image text, page word count, duplicate content, and more.
Research: Our team performs comprehensive research to determine the best phrases, themes, and keywords to employ, as well as investigating the success of referrals and PPC campaigns. It's our job to determine precisely which keywords will be best for your product/service pages and also resonate with potential clients!
Implementation: After performing all of the necessary keyword and competitor research and a thorough audit, Marketing Metrics Corp. then develops a personalized action plan to help you reach your online goals. We'll optimize all of your online content based on our research, correct any existing errors, and track all of the results after implementation to ensure your SEO strategy is functioning at peak performance levels.
Monthly Meetings: We will create detailed reports and share these with you during face-to-face monthly meetings. Since we are copied on every RFQ and contact lead form resulting from your website, we can tell you which marketing tactic(s) generated that lead.  These results oriented, transparent and collaborate meetings ensure that you will maximize your SEO investment each and every month.
Will SEO Services Drive Leads for My Industrial Business?
This is a question many of our clients ask us when developing their SEO package, because the manufacturing industry is so different from other sectors, for example, retail or the home service industry. However, if you're doing business in today's world, a reliable SEO package is necessary to ensure your exploiting every opportunity to attract new prospects that turn into customers.
A large reason it's important to have an Industrial SEO expert at your disposal is because search engines are constantly changing their rules and algorithms to better suit users. If you don't have a finger on the pulse of the SEO industry, you might miss some of these changes that can cause a drop in rankings or other difficulties that ultimately cost your firm time and money.
With a reliable SEO provider like Marketing Metrics Corp., you can be certain your site is getting the traffic it deserves and monitor registered buyers and audience members showing an active interest in the industrial products and services you manufacture.
Results
Why Our Clients Love Us
"Marketing Metrics Corp. developed an on-going digital marketing strategy for us that helped us
to bring in new business, increase our market visibility and grow our top-line revenue."
Dave Zimmerman
President
Pivot Point, Inc
Why choose Marketing Metrics Corp. as your Industrial SEO Marketing Agency?
At Marketing Metrics Corp., we've helped industrial companies throughout the Midwest improve their search engine rankings, generate additional quality traffic which converts to leads and ultimately new customers. Please see our detailed success stories to read actual comments from current customers. Are you interested in taking your industrial firm's SEO tactics to the next level? If so, you can count on Marketing Metrics Corp. to provide all the necessary tools. Our team of professionals has extensive experience in sales, marketing, and technology and always bring their best skills to the table.
In addition to our industrial SEO and manufacturing marketing services, Marketing Metrics Corp. is also equipped to perform website design and development, lead generation solutions, social media marketing services, and more. We also specialize in branding services and employment marketing.
To find out more about how we can help take your industrial or manufacturing firm to the next level or for free SEO audit contact us online today or call (262) 691-9229.