Digital Advertising that Builds Awareness
Our Digital Advertising Solutions
When it comes to generating qualified leads and attracting new clients, one of the best ways to help your business grow is through targeted marketing and advertising. That's why Marketing Metrics Corp. provides targeted, multichannel digital marketing solutions based on a variety of research. We develop a blueprint for success by building a strong foundation and clearly identifying exactly who it is you want to reach and where!
After getting a clear idea of your ideal buyer persona, we'll get in touch with them directly by using PPC and other digital advertising tactics designed to generate qualified leads and proven results. No matter your business size or place in the industry, we'll help you exploit your niche, highlighting what makes you stand out above the competition.
There are a host of advertising strategies and platforms out there for your company to take advantage of, and Marketing Metrics Corp. identifies the ones that will work best for you, then develops unique advertising approach for each.
Some of the most popular digital advertising tactics we offer our clients include:
Pay-Per-Click (PPC) Advertising
Want to connect with the people who are actively searching for products and services exactly like yours? A targeted PPC campaign is a great way to do so. Marketing Metrics Corp. has the tools and insight to get your ads directly in front of the people most likely to become customers. We have the experience necessary to develop Google and Bing advertising campaigns that generate proven results, guiding potential customers through the sales funnel and converting them into qualified leads. All of our PPC campaigns are designed to track key customer data, like clickthroughs and conversion rates, as well as the time, location, and device used by potential customers.
By collecting this type of data and gaining a clear understanding of your audience's behavior, we can tweak campaigns to provide optimal results and create future targeted ad campaigns to help your company remain competitive.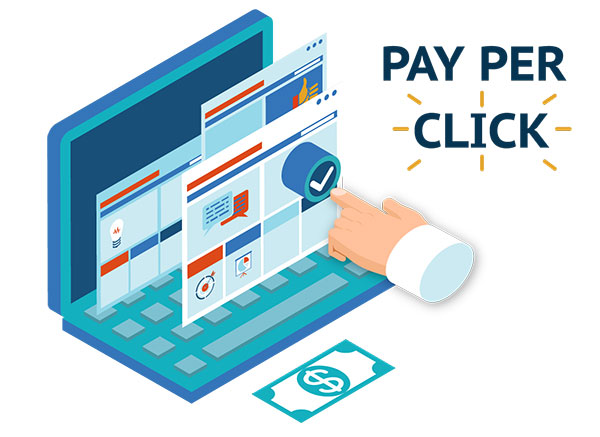 Display & Retargeting Advertising Services
With more people than ever before relying on the internet these days for news and information, creating an effective display advertising campaign can reap enormous returns. You'll be able to deliver your message to potential clients, highlight new products and services, and connect with those most likely to purchase from your company. However, the ad campaign doesn't have to stop there: this is where retargeting, also known as remarketing, comes in.
In the simplest of terms, retargeting is a lot like it sounds. Once a customer has visited your site, that information is stored. If they don't make a purchase or connect with you directly, they're a perfect candidate for retargeting. You can use the information gathered from their previous visits to your site (how long they stayed, the pages they visited, the time of day they visited, the device they used, etc.) and place ads on targeted websites to bring them back to your site, encouraging them to take the next step!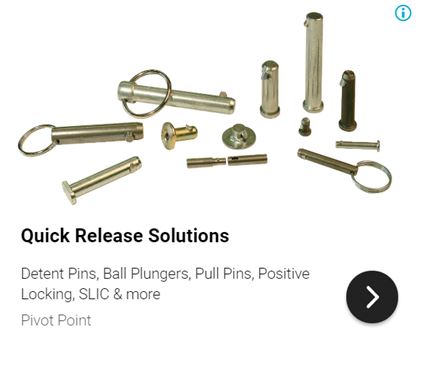 Programmatic Advertising Services
Another targeted advertising service that generates great results is programmatic advertising, which employs third-party data gathered to target users online who are actively searching for products or services related to your company. For example, if you own a firm that manufactures machine parts, Marketing Metrics Corp. can place a bid on available advertising data that details potential clients who've been searching for the same goods and services online and on competitor sites. With this information, we then create a programmatic ad campaign that reaches out to them directly, showing them ads in a specific context, like the next time they search for OEM parts.
Although similar to pay-per-click advertising (PPC), programmatic advertising is slightly different as it's based on cost per thousand impressions (CPMs).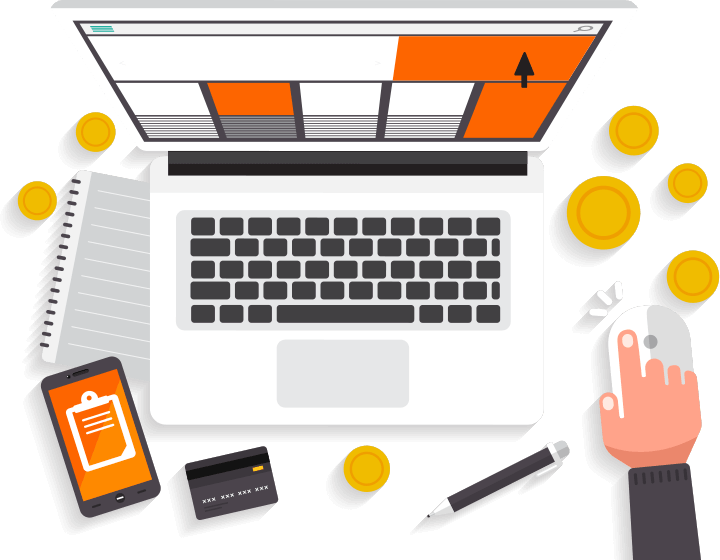 Social Media Advertising 
In the manufacturing and industrial sectors, social media is a major component of how business owners, employees and hiring managers connect with each other. Not only can the right targeted social media ad campaign help you drum up new business, but it can also provide you with the strong presence you need to catch the eye of industry heavyweights. That's why Marketing Metrics Corp. creates successful campaigns on venues like LinkedIn, using industry-targeted keywords, personalized invitations and messages, and other tools to help reach your ideal audience. Since 79% of job seekers depend on social media to find a job, these channels are great tools for promoting and strengthening your employer brand and boosting visibility for your latest vacancies. We use LinkedIn and Facebook for our employment marketing services.
Content Syndication
Much like PPC ads, content syndication uses pay-per-lead channels to generate results. By investing in a content syndication campaign, your brand will have access to more than 15,000 web properties in which to showcase your products and services. The team from Marketing Metrics Corp. helps you determine the best venue for content and you only pay for leads that match with your target audience. Tracking these leads gives you ammo and insight to help create future targeted marketing campaigns and offers opportunities for your sales team in the way of warm leads.
Why Choose Marketing Metrics Corp.?
When it comes to implementing a successful digital advertising campaign, Marketing Metrics Corp. can give you an advantage, increasing sales and leads and solidifying your long-term success. Our team has more than 55 years of collective experience, helping stakeholders in the industrial and manufacturing industry excel by creating personalized, targeted campaigns and providing end-to-end digital marketing services.
Our diverse experience in sales, coupled with our extensive marketing and technology expertise, helps us give our clients an edge that many other online marketing firms simply don't have. This is because we understand the challenges face by many industrial and manufacturing firms nowadays and have the unique tools and insight to help clients overcome them.
In addition to our digital advertising solutions, we also provide employment marketing services, branding insight, comprehensive web development and design, and e-commerce solutions to generate proven leads and sales.
Results
Why Our Clients Love Us
"The PPC ad generated a new customer who has an open order with us for a high volume of custom clevis pins, in addition to a few smaller stock clevis pin orders since finding us in September 2018. They are a textbook example of an OEM who found us as a new supplier, downloaded CAD models of custom and stock clevis pins, submitted their "Build your own" model for quote and placed first time orders. It's what we like to see."
Jordan Jaeger
Inside/Outside Sales, Pivot Point
Let us help you create a winning digital advertising strategy!
 Want to learn more about how we can help create a specialized digital advertising strategy that will generate revenue and excitement about your business? Contact the team from Marketing Metrics Corp. online today or call (262) 691-9229.