HEAT TREATING COMPANY UPGRADES WEBSITE TO HELP SOLVE HIRING CHALLENGES
CHALLENGE
ThermTech, a privately held commercial heat-treating company was having difficulty recruiting and hiring sufficient staff to keep up with customer demand. They also needed to promote their company brand and world-class heat-treating services.
SOLUTION
The new website described ThermTech's heat-treating services more effectively and helped solve their hiring challenges. A new career landing page is now easily found and answers the question, "Why should I work at ThermTech?" The revised career page includes: open positions, employee testimonials, who we are and employee benefits. The company and industry videos give prospective employees an overview of ThermTech's values and workplace culture.
RESULTS
The new website is responsive and mobile-friendly. It offers prospective customers and employees an excellent user experience whether they use a desktop computer, laptop, tablet or smartphone. MMC continues to provide monthly digital and employment marketing services designed to increase revenue and employee headcounts. We rely on social channels and software to build brand awareness and promote and fill job openings.
Website Design
"We are very excited about our new website. The content of this new website clearly illustrates ThermTech's resolve to serve as a technical resource to the manufacturing community in providing heat treating services and knowledge.,"
Jason Kupkovits
Sales Manager
ThermTech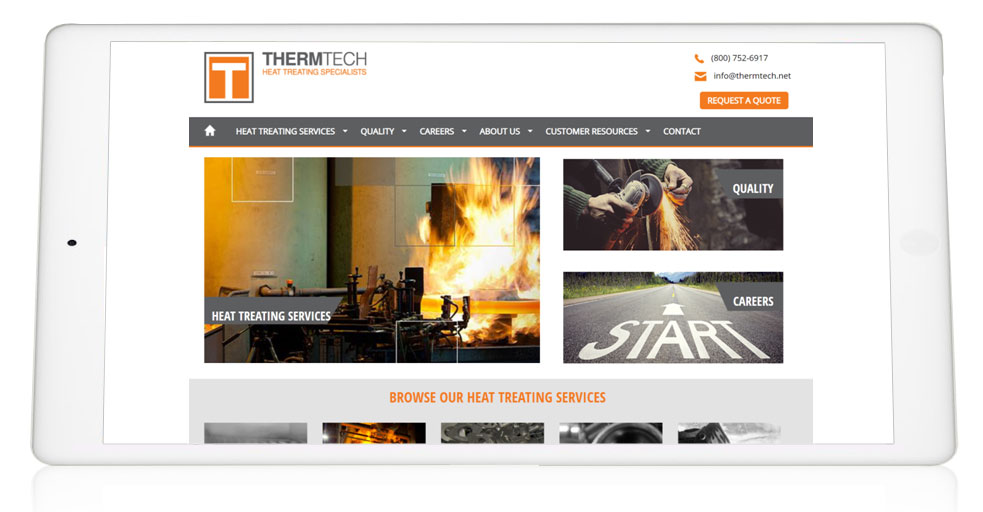 Employment Marketing
Answering the question, why should I work here?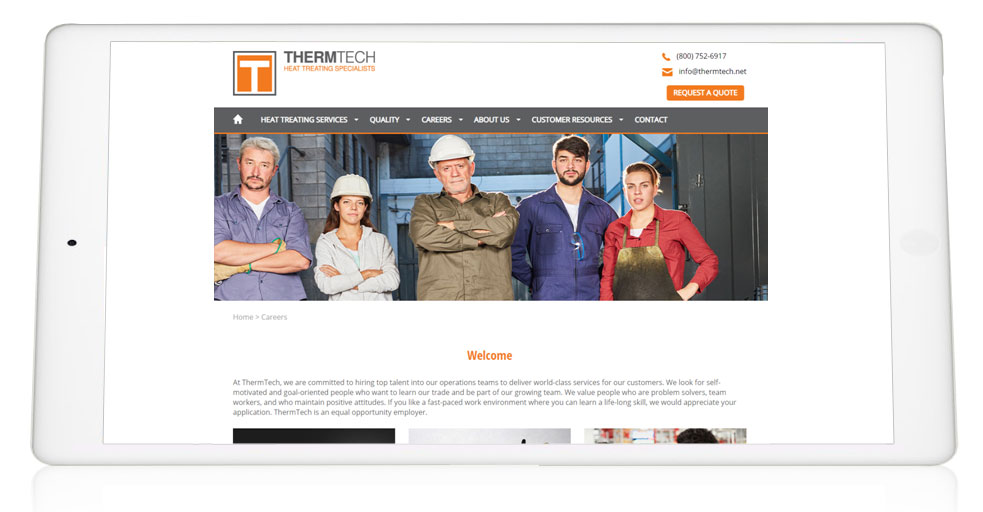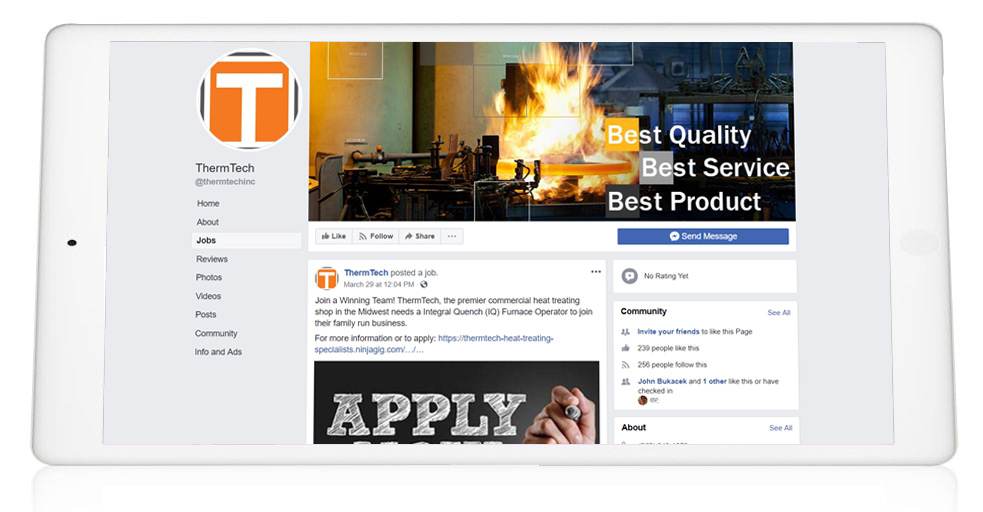 Results
Why Our Clients Love Us
"The new career related content effectively articulates why ThermTech is a great place to work and assists us in finding, hiring and retaining top-notch talent."
Mary Wiberg Springer
Vice-President
8X increase in traffic to career pages.
Applications increased 4X.
Time to fill open jobs decreased by 55%