Account-Based Marketing
Target Account Research & List Creation| Multi Channel Marketing Campaign
What is Account-Based Marketing?
Account-based marketing (ABM) is a"rifle" marketing strategy which focuses on delivering qualified sales leads within a highly targeted group of prospects and accounts. Ideally marketing and sales collaborates to build these account lists which are smaller but often much higher in potential. All digital marketing tactics and direct sales efforts are focused on generating leads from within this highly targeted list. Unlike inbound marketing, this proactive approach engages best fit prospects rather than waiting for qualified leads to come to you. The main benefits to ABM are less waist and an increased ROI. Bottom line is that your sales team will focus on closing high quality leads rather than chasing and quoting a ton of low-quality leads that will never close. The ABM process includes: target account research/list creation and multichannel marketing campaign.
Target Account Research & List Creation
The best way to identify and find the right prospects to drive more revenue lies in doing an analysis of your most profitable customers and hit rate.  This will help determine in your customer base is properly diversified amongst customers and industries. Just because you have all of the tools mentioned above at your disposal doesn't guarantee success; in fact, far from it. Developing a successful lead generation strategy takes a combination of tools, experience, and extensive research to know how to give the sales team exactly what they want.
That's why all of our team's qualified lead generation tactics are based upon:
A Comprehensive Analysis of Existing Customers: Understanding who and where your current business comes from and who your best customers (hint: your largest customers aren't always the most profitable) will help you determine the types of accounts to target in the future. Knowing the geographic area, SIC codes, employee and revenue, needs and pain points, titles of decision makers and influencers is part of the customer analysis. It will also enable you to identify prospects that you are missing within the target market.
Hit-rate Analysis: Looking at your lost and closed business to see what patters arise. Knowing your request for quote (RFQ) hit rate by customer type, jobs (departments/operations), type of work (i.e. : high volume low mix), number of wins per quotes along with volume is important. This will also help you to identify the number of quotes needed on a monthly basis to achieve the revenue goals. Lastly, knowing why customers repeatedly buy from you (or not) is also an important piece of the analysis as it talks about your value proposition. For example, if you are a metal fabricator, do you offer multiple processes which drives down the price per part.
Identifying Buyer Personas: Knowing precisely who you want to target within a prospective customer is essential to generating qualified leads. That's why developing a profile of your ideal customer is so important. Marketing Metrics Corp. can help understand your target persona's motivations and purchase decisions, as well as provide key information to inform your strategy.
Identify and Expand Target Companies: We use a variety of sources included D&B Hoovers and LinkedIn to compile a list of companies and then find the right people – key prospects (decision makers and influencers) within the target companies that match your target customer profile.
CRM & Marketing Automation Platforms: Many of our clients use customer relationship management (CRM) software and marketing automation platforms to nurture targeted prospects throughout the buying cycle.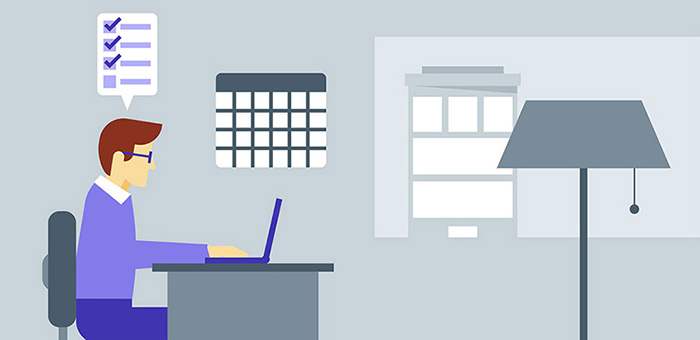 Multiple Channel Lead Generation Tactics:
Once we've done all of the research and have a list of target accounts, Marketing Metrics Corp. will execute an effective multichannel marketing campaign that goes beyond what salespeople typically use (email and phone calls.). Account based marketing channels and activities can include display ads, search engine ads, content marketing (blogs, eBooks, whitepapers, video), email, direct mail, social media, webinars and virtual events. These marketing messages engages and warms up all key decision makers that drive the purchasing process throughout the entire buying cycle. All of these marketing activities will support the sales team and increase the number of opportunities to quote on new business. 
ABM Display advertising campaign: This is a marketing tactic involving using a pay-per-lead channel to generate leads from the above mentioned list. We help you identify what works for your target market and get in touch with your ideal prospects by publishing unique content on the web properties where you'll generate the best results. Engage with prospects across all devices using a variety of formats including video, native, mobile and high-impact desktop advertising. We will syndicate your while papers, case studies, eBooks, webinars and infographics across a network of B2B sites. Results shown high account penetration, and increased conversion rates.
Content Syndication: Content syndication is another pay-per-lead channel used to generate new leads by reaching out to an audience outside the contact list. We normally run two content syndication campaigns publishing two (gated) white papers we create for you to our content network of over 15,000 web properties. We work with the publishers directly during the onboarding process to determine the websites and the networks we will be advertising. Based on filter criteria you determine as matching your ideal prospect, leads will be delivered weekly until the campaign quota is reached. You only pay for the leads that match your target prospect. Leads generated from content syndication are considered opt-in leads for marketing automation purposes and will be enrolled in all other marketing campaign activity.
LinkedIn: LinkedIn offers target account capability through Sponsored Updates and InMail, allowing you to create and deliver custom messages to segments of users found within your list of target accounts. Sponsored Updates displays these messages in the main content feed on LinkedIn and InMail delivers them via their inbox. LinkedIn recently released Matched Audiences, which allows marketers to use LinkedIn to retarget website visitors and market to contacts from customer databases and automation platforms. That means you can re-engage website visitors with Sponsored Updates, use LinkedIn ads to target by professional demographics, and engage customized audiences via personalized emails and content collaterals. While the cost is higher, a highly targeted campaign including personalized invitations to connect, and custom messages works better than InMail and Sponsored Updates.
SEO, Social Media & PPC: Targeting your prospects will help you generate the greatest amount of leads. We help you do this by learning what your prospects do, where they are, and what they're saying, then implementing SEO, social media, and pay-per-click (PPC) campaigns that are sure to reach them. Google offers Customer Match which allows you to show ads to your customers or prospects that have opted into your database. You can upload your database lists and serve specific ads to users who are signed into their Google account. They will see your ads on Google Search, YouTube, and Gmail.
Content Marketing: We help you develop content specifically designed for your potential customers that address pain points or fill a specific need. This means creating unique content across the board, everything from blogs to unique whitepapers, eBooks, and videos.
Email Marketing: Marketing Metrics Corp. is equipped to create targeted email marketing campaigns that provide an excellent return on investment, helping conversion rates jump almost instantly. Lead nurturing by continuously engaging buyers with messages aligned to their current stage of their buying journey.
Video Marketing: Want to showcase a specific product or service you offer? Perhaps you want to walk potential clients through a specific process. Either way, video marketing is a great way to do so. We'll help you optimize and create unique videos guaranteed to generate results on YouTube, the second-largest search engine out there.
Telemarketing: When a potential client interacts with your company by clicking on an email, we'll reach out to them within 24 hours and if they're considered a qualified lead, schedule a phone call with them and a member of your sales team.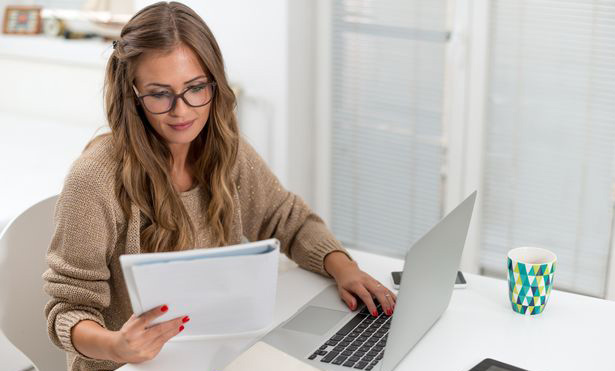 Why Place Your Trust in Marketing Metrics Corp.
When you trust our team with your lead generation strategy, you'll be privy to our decades of marketing and sales experience. For years, we've helped clients in the industrial and manufacturing industries expand their business and experience long-term visibility, offering personalized services designed to generate clear results.
Marketing Metrics Corp. takes you from the planning stage all the way through to the implementation and execution of your account-based marketing strategy, updating it along the way to make certain it drives growth. We pride ourselves on being able to bridge the gap between sales and marketing through the use of innovative technology and an experienced sales perspective.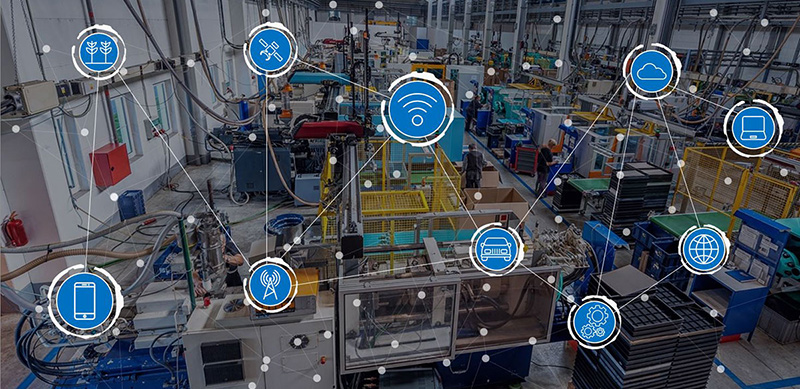 Results
Why Our Clients Love Us
The $850,000 new order was the result of an online inquiry generated through sophisticated, proven digital marketing techniques executed by MMC. "Our company has made strong efforts to leverage the power of the Internet and we are very pleased with the steady results delivered by our digital marketing agency, Marketing Metrics Corp. We look forward to many more new customers coming forward to work with us after their online interactions with our brand.
Mike Loomis
President, ACRO Automation
137 RFQ's

Actively quoting 16+ prospects

Sold two new clients, with one worth $850,000+
Contact us today to schedule a consultation!
To learn more about how Marketing Metrics Corp. can help you generate qualified leads and grow your business, contact us online today or call (262) 691-9229.