Content Marketing that Attracts & Retains Clients
Content Marketing
Now more than ever, businesses can take advantage of inventive content marketing tactics to drive substantial growth to their company. Not only does the right content marketing strategy help you communicate your brand's message to the right audience, but it can also set your firm up as an industry influencer.
According to a 2019 B2B survey performed by the Content Marketing Institute, nearly 90% of B2B companies put their audience's informational needs before the company's sales and promotional messages. This might seem a little off-balance but doing so can actually generate substantial returns. This is because you're providing potential and current clients information that they can use, which will eventually lead them to make the right decision (i.e. purchasing your products or services.)
Other Important Aspects of Content Creation
There are a few more important components to creating a comprehensive content marketing plan, these often include:
Performing a Content Audit: Since Google bases its search algorithms on a host of things, such as proper keywords, website speed, design and usability, and whether its optimized for mobile, performing a content audit is a must to rank at the top of Google searches.
Identifying Key Personas: Do you know who's most likely to invest in your products or services? If not, you have a clear problem on your hands. Your content needs to be tailored to your key personas, which is why performing persona research is such a necessary component of content marketing.
Aiding Buyers in the Decision-Making Process: When a potential buyer visits your site, the end goal is to have them purchase or send an RFQ for your products or services. That's why different content is created for different stages of the sales funnel.It takes unique content to get them past each stage and through the funnel for a sale.
Multiple Content Formats
When one thinks of creating online content, blogs and advertising are some of the first things that jump to mind. However, this is only the tip of the content marketing iceberg. There are many different ways content marketing can help you connect with customers and generate the returns and click throughs you need to remain competitive. In addition, by incorporating targeted tactics, you can expand your reach as far as possible, connecting with clients and potential audience members in many different ways.
Some of the most common tools marketing professionals use include:
Case Studies: These can be a great way to show how you solve specific problems for clients. Case studies along with videos can be used to illustrate everything from providing answers and solutions to problems your customers are facing.
Social Media Posts: When it comes to connecting with clients, developing your branding strategy, and positioning your firm as an industry expert, social media is a great tool. You can speak directly with audience members, solving pain points and building trust, all of which attract new customers.
Videos: Not only are videos a great way to illustrate your goods and services they can also be particularly useful in increasing your presence online. This is because industry-specific videos that use keywords and other information will be assessed by Google and the more unique and useful they are to users, the higher you can rise in the rankings.
Infographics: Using inventive infographics can be a great way to catch the eye of a potential client. If you can showcase important information to users who visit your site in an easy-to-digest and informative way, it can do wonders for answering their questions. You can also use infographics to illustrate everything from the ROI a client gets when investing in your products or services, or what a successful B2B relationship with a new client looks like from start to finish.
Images: Having quality images on your website is a must, just make sure they're properly sized and look great. Not only can good-looking images catch the attention of those who visit your site, they also offer more opportunities for ranking in Google's search crawler and a great content marketing specialist will be able to make certain each one is optimized accordingly.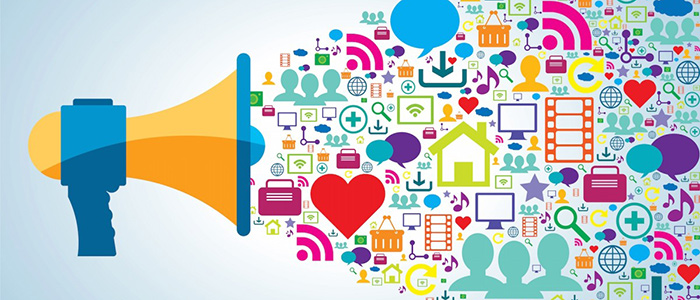 Blogs & eBooks
Get the attention of users by offering them something they can't get anywhere else:
Unique Blog Content : When it comes to creating a successful content marketing plan, it's all about offering your audience members something they can't find elsewhere. This is where creating truly unique content comes into play, like blogs and eBooks designed to fill an important niche in your industry.
For example, blogs can be a great tool to communicate industry-specific trends, provide updates to your clients, boost leads and search engine rankings, as well as build trust and credibility, all of which can set you apart from the competition. Blogs are a great way to generate new customers because they can increase conversion rates. In fact, companies that employ blogging as a component of their marketing strategy often report a more than 60% increase in monthly leads.
Another great advantage is they can provide a platform to share one-of-a-kind, downloadable content, which brings us to the next topic!
eBooks & Enticements: Often, eBooks are free or simply require a user to enter minimal information, like their email, to receive it. Such things can be great enticements. Giving users an eBook about an extended topic can be a perfect way to show them that you're committed to offering content that's both unique, as well as useful. Our eBook on Employment Marketing is a perfect example.
Pillar Content: Like eBooks, pillar content offers users a way to get to know your products or services more in-depth and provides a host of great opportunities when it comes to optimization and linking on your site. Not only can quality pillar content wow your audience members and catch the eye of internet influencers: if done properly, you'll also be able to rise to the top of Google's organic search rankings through the use of interlinking and industry-based keywords.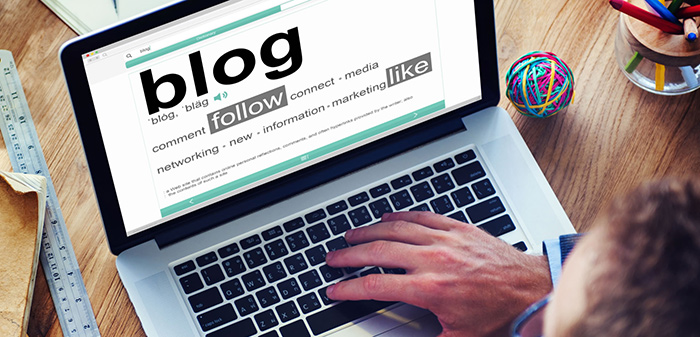 Results
Why Our Clients Love Us
Marketing Metrics Corp. did a great job updating our website. Our site finally tells the real ACRO story complete with case studies and video testimonials as well as links to key social media sites like LinkedIn and Facebook. Clearly one of Marketing Metrics best attributes is their ability to develop, implement and monitor a corporate marketing plan.
– Jeffrey J. Weinberger
Vice President of Finance and Administration
ACRO Automation